WHAT WE OFFER EMPLOYMENT SERVICE PROVIDERS WORK SKILLS TRAINING
Job outcomes for people who are seeking employment are what we are keen to help you achieve. We understand the importance of education in a world where qualifications mean so much to employment outcomes and we truly believe that education is the key to building a stronger and better Australia
Our commitment to you is to support your people by:
Assessing their individual training needs and providing the correct support, to maximise their chance of success

Using our vast networks to connect students with industry professionals for practical placement and eventually job outcomes

Creating fun, engaging and positive learning experiences where students are keen to stay and progress further

Communicating milestone events to ensure you are aware of the progression of your people

Assisting them to overcome obstacles standing in their way of success, because, let's face it, sometimes life can throw us all a 'curveball', and when that happens, it's great to have a cured bat!
WE'VE BEEN DEDICATED TO IMPROVING PEOPLE'S LIVES SINCE 1998 THROUGH OUR ENGAGING, EMPOWERING AND RELEVANT TRAINING SERVICES.
Learn more about our course offerings, ask questions and open the door to new opportunities, new careers and new beginnings.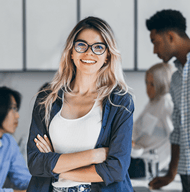 COURSE INFORMATION PACKS*
REQUEST ONE NOW
Informing your clients about our course offering is easy. We have employment service packs available for you.
WANT TO KNOW MORE?
FREE CAREER DISCOVERY SESSION!
WANT TO KNOW MORE?
CONTACT US TODAY!